KW HLS (Hydraulic Lift System) supply/installation now available
In recent years we've seen a huge demand for air suspension systems – a great way of maintaining a practical driving height with show-winning lows at the touch of a button. But the handling, comfort and performance of a good coilover system is hard to beat, and for those who want the best of both worlds there's only one solution, the KW HLS Hydraulic Lift System.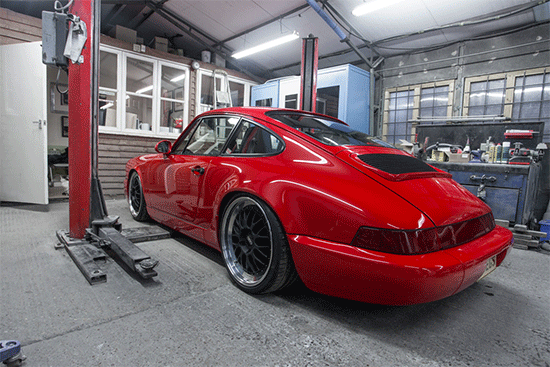 This revolutionary system works just like a normal coilover with the added bonus of a hydraulically-operated sleeve mounted within the coilover to allow a lift amount of upto 45mm at the push of a button. What's more, this system can either be integrated into a system such as the Variant 3 or added either to an OEM coilover or standard KW coilover system.
We are hugely proud to be able to not only supply but also install this fantastic product at Greg Howell Automotive Paint – in fact the exact system is currently fitted to our demo Porsche 964 which, as you can see from the animation above, works fantastic without compromising the performance or drivability. For more information please contact us directly on the details below.
Workshop Telephone: 01926 813676  Email Address: [email protected]