Flashback Friday: Shooting paint
Flashback Friday to a really fast turnaround job we undertook on the Kenwood x Scene Media Beetle. This car has travelled all over Europe showcasing Kenwood's Multimedia Navigation range. Running full Air Lift suspension with V2 management and 20-inch Rotiform SNA wheels with huge Forge Motorsport 6-pot brakes, this is one of the most complete 2013 Beetles around.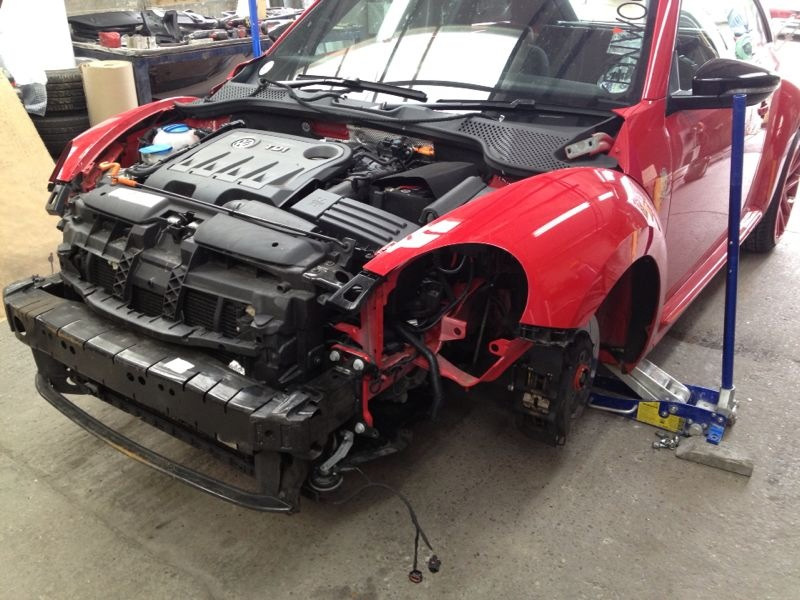 The Tdi motor has been tuned by Garage Midnight and REVO Technik and tested on Regal Autosport's rolling road to 186bhp and 300lb/ft of torque. Suffice to say there was a lot of stone chips on the front end from all the European driving.
This awesome car was subject to our wheel colour coding service and has been prepared with Meguiar's from new. You can see this vehicle in a really cool 'Love Your Journey' advertising campaign that Kenwood Electronics has just rolled out. It's always a pleasure to work on high profile company demo vehicles even if the deadline is super-tight!